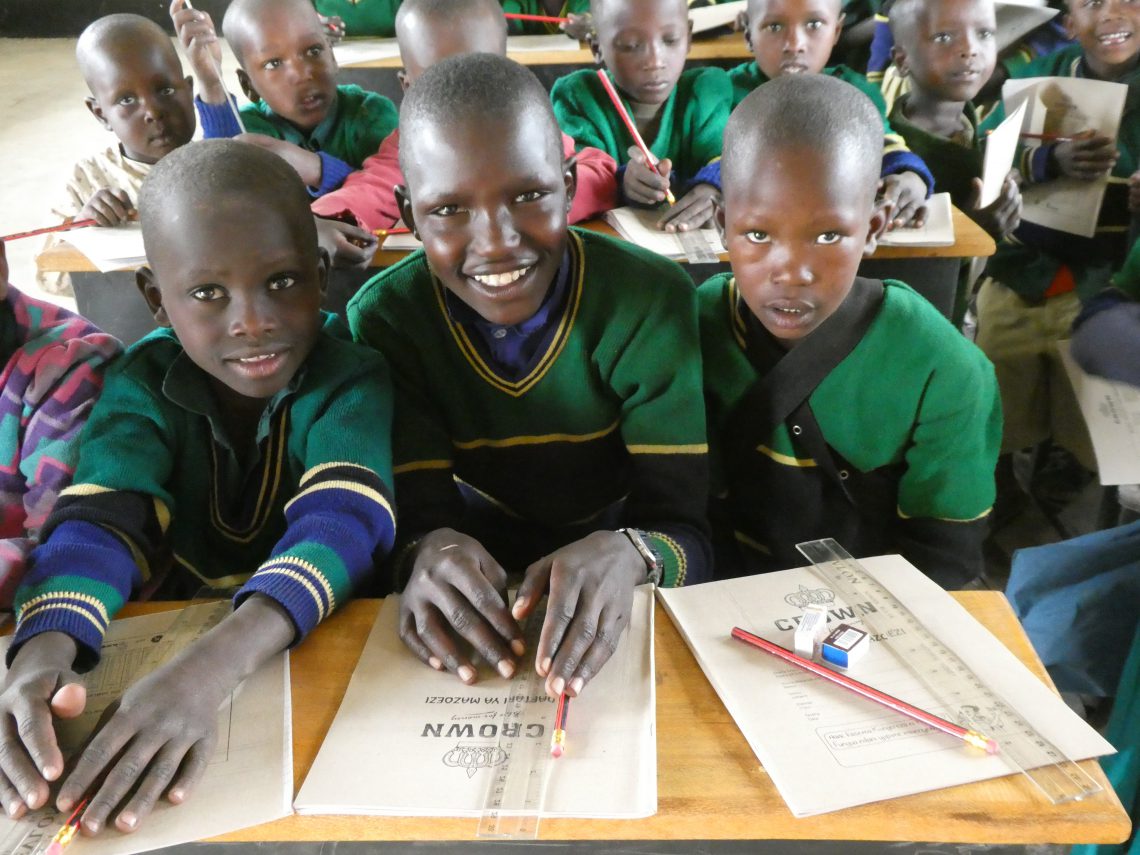 In this information letter we would like to introduce ECLAT's and upendo`s education work with an up-to-date overview of our projects undertaken this year. On the back page, a young woman's thoughts about the value of education for her and other Maasai girls show the cultural impact that schooling can make. Instead of being given in marriage at an early age, she was able to go to school.
Primary and secondary schools
In the past months, we were able to complete several school projects in different districts (Karatu, Monduli, Muleba, Ngorongoro and Simanjiro) and hand them over to the Tanzanian government as operators of the schools. These are the primary schools Bembereza, Bonde la Faru, Engorika, Kampuni, Lenaitunyo, Mazinde, Olalaa and Sukuro. We were also able to hand over the computer centre at the secondary school in Terrat (Simanjiro). The other ongoing projects at primary schools will not be completed until next year.
For several years now, bit by bit, we have been building up the secondary school in Emboreet. It is now excellently equipped with a multi-purpose hall, laboratories, a library and a computer centre. In the adjoining boarding school there are now more than 650 pupils who are taught until they reach the "O-level" (Abitur). The final construction work for the school will be accomplished this year: another dormitory for girls, the last classrooms, more water tanks and, above all, fencing around the grounds to protect them from wild animals. In the coming weeks, the completed school will be handed over in a big celebration.
---
Vocational Training Center
At the end of July, after two years of training, the first young men and women were able to complete their training as bricklayers at the Vocational Training Center. They received their certificates from the District Commissioner and from us. The best graduates received a basic set of tools from us to start their professional independence. At the same time, also the vocational training of the first apprentice carpenters and locksmiths, girls and boys from Simanjrio District, started. As scheduled, ECLAT had completed the necessary buildings such as workshops, classrooms, refectory, dormitories, toilets and washrooms. The necessary machines and tools were also ready on site, so that the training could start on time.
In the meantime, the outstanding work on the finishing details has also been completed, so that we will be able to hand over the centre to VETA in the next few weeks. VETA, as an authority in Tanzania, is responsible for the training of craftsmen and has planned and prepared this centre in detail in cooperation with ECLAT. The official opening will certainly be a major celebration with many high-ranking guests from Tanzania and Germany. We will report about it.
---
What education can do
by Sinyati Edwards ("Mamaule")
In November 2014, we had already briefly reported on Mamaule in Information Letter #2. Sinyati Edwards is her real name, but everyone calls her by the nickname Mamaule. She was 14 years old at the time and had just finished primary school with good results. She was keen to continue her studies and go to secondary school, but her father wanted to marry her off in accordance with tradition. He has six wives and many children, but he had only sent two of his children to school. But now her father did not want to send her further to school, only her brother of the same age (the son of another mother) had that right. Why should she, as a girl, also go to school? We had some discussions with him until he allowed his daughter to go to secondary school. Thanks to the financial support of friends, Mamaule was now able to finish secondary school this year – and with good results. She is now 21 years old and about to start her studies. She wants to become a teacher. As a girl who comes from a traditional Maasai family, we asked her what role education plays in her life and in the lives of her classmates/fellow students. She handwrote her answers and sent them to us in English; we summarise them here.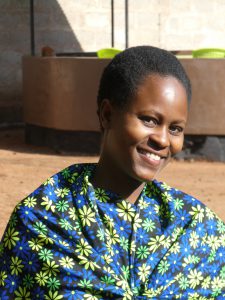 First things first: Education saved me from an early marriage. I would otherwise have been married off as a girl.

The second point is also very important to me: education helps against erroneous assumptions and wrong thinking. Life in Maasai society is determined by taboos and irrational fears, facts help against that, and for that you need education. Education gives us respect, especially as girls and women. Sometimes I think a person who enjoys education becomes a completely different person.

And thirdly, education is a weapon in the fight against poverty. For us, poverty means that someone is not able to provide for their basic needs: food, clothing and a safe place to live. Education is the only way out of this situation. Because I was able to go to school, I had the chance not only to learn a lot, but also to get to know other people and other circumstances. It was very important for me to understand what role female genital mutilation plays in our culture. This has not only had a positive influence on my life, but I can now also advise other girls on this difficult issue.

Education does not only mean a lot for my personal development, it also promotes the development of our society and our whole country beyond us as individual pupils and students. What we learn we pass on to our children, and later perhaps to our grandchildren, and so change happens over generations. In our Simanjiro district, this can be observed well: It started with better water supply, and now we have a standard of living that is much higher than before. Philomena Toima is a good example. Many issues are involved: How do I educate my children? How do I learn to manage money better and run my own small business? How can I defend myself against violence? (Many women are beaten by their husbands.) How can we make it so that every child goes to school? Of course, family planning is also a big issue. In all these areas it is important for women to educate and advise women. We listen to what other women tell us. The end result is a society in which we live more peacefully with each other.
German summary: Hanna Schott
Photos: Fred Heimbach (Juli/August 2021)