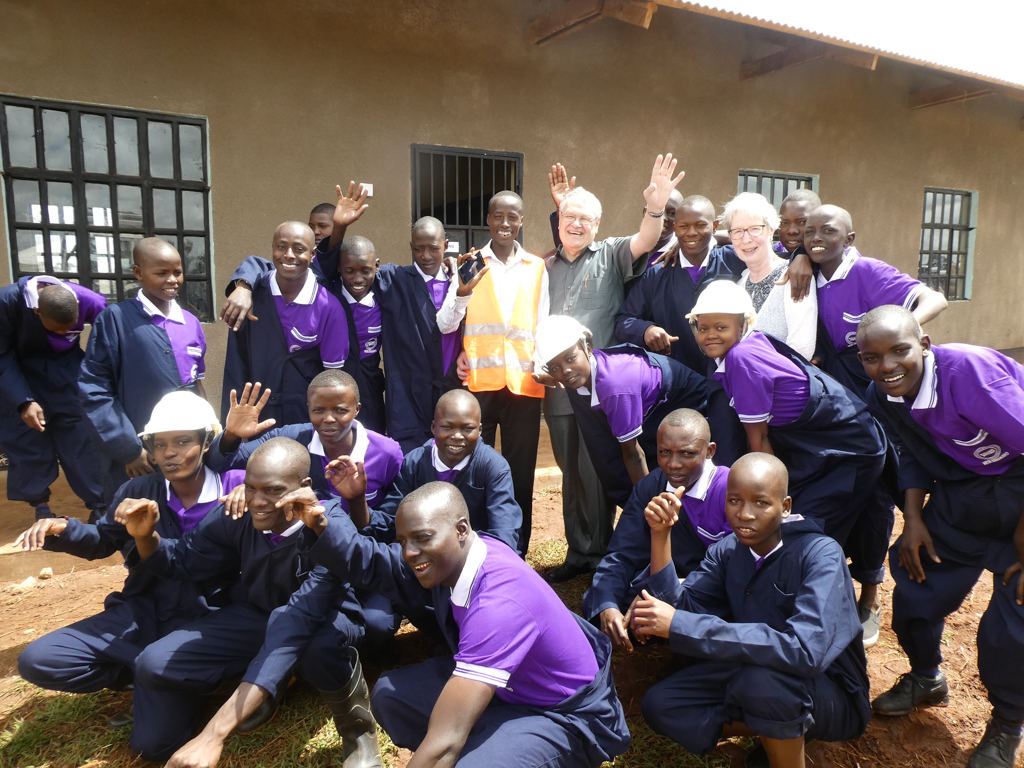 ECLAT would like to provide the young people from the district with a professional career perspective with which they can build a livelihood in the district – see Newsletter #19. Following buildings were constructed:
Workshop
Classroom
Kitchen and dining room
Staff room
House for teachers
Dormitory for boys
2 toilet blocks
Borehole with solar-powered water pump
Water tanks
Solar light for the buildings
Tools and machines
Timeline:
Construction period October 2018 – July 2019
Start of training July 31, 2019
Handover of the center to the state training authority VETA on October 19, 2019 – see Newsletter #19 and Newsletter #20
We thank BMZ and DER Touristik for the financial support of this project.
BMZ

BMZ

The Federal Ministry of Economic Cooperation and Development, abbreviated BMZ, is a cabinet-level ministry of the Federal Republic of Germany. Founded in 1961, the Ministry works to encourage economic development within Germany and in other countries through international cooperation and partnerships. It cooperates with international organizations involved in development including the International Monetary Fund, World Bank, and the United Nations.
DER TOURISTIK FOUNDATION

DER TOURISTIK FOUNDATION

With approx 9,400 employees, 7.7 million guests and a global network of agencies, DER Touristik is present almost everywhere in the world. This global presence entails a responsibility towards the environment and people. With the initiative "DER Welt verpflichtet - DER Bildung ein Zuhause geben" DER Touristik is actively involved in environmental protection as well as in numerous social projects.