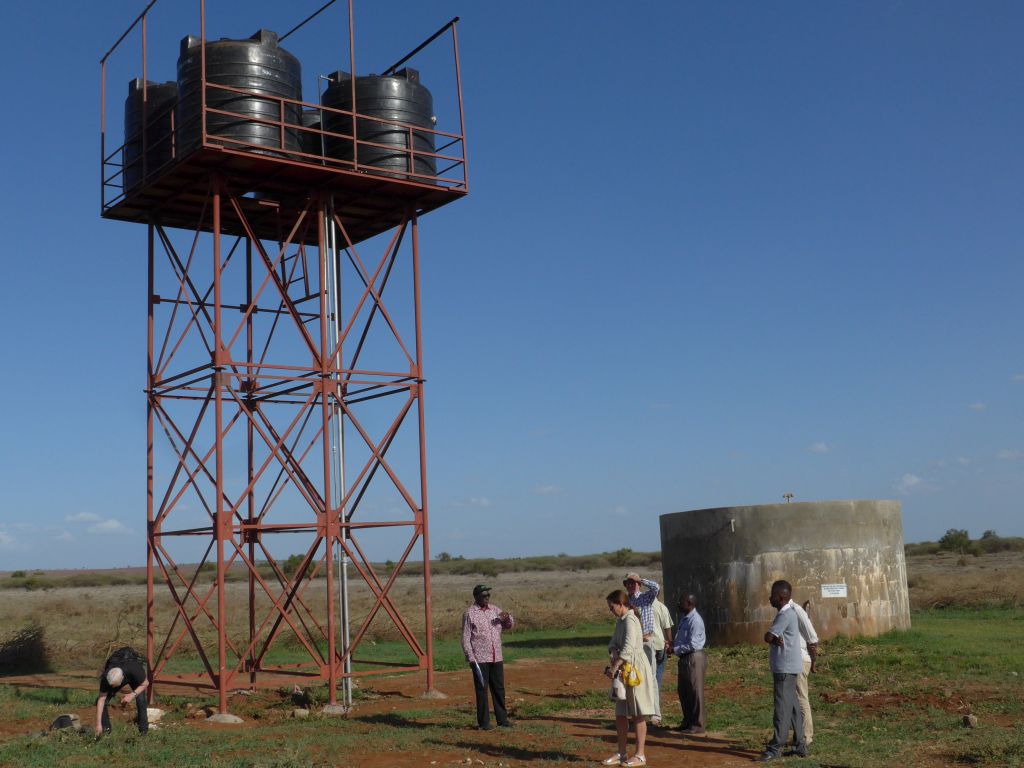 The water tank built in 2014 stands on the ground, so that the water pressure is not sufficient to distribute the water on the school grounds and to pipe it into the buildings. In 2016, therefore, we had built an 8 m high steel skeleton as a water tower next to the floor tank, on which four customary plastic tanks can store up to 20 m3 of water. The water pressure is sufficient to distribute the water in all buildings on the school grounds. The groundwater pumped out of the borehole by the water pump will now be directed into these tanks first. If they are full, then the bottom tank is filled with water. The previous construction works would not have been possible without this tank. Also in the future, it will be essential for the construction work.
Overview of the individual project steps:
Construction of the steel scaffolding, installation of 4 Simba tanks, each with a capacity of 5 m3, laying of the main supply lines in the school grounds in 2016
Official opening and handover to the government as operator of the school on October 20, 2016
We thank the Erbacher Foundation for the financial support of this project.
Erbacher-Foundation

ERBACHER-FOUNDATION

The ERBACHER-Foundation supports development aid intents in rural regions worldwide. Projects especially important to us are those promoting livestock husbandry, crop production, drinking water supply and environmental protection. The Erbacher Foundation wanst to contribute in making life in rural areas worthwhile living again.