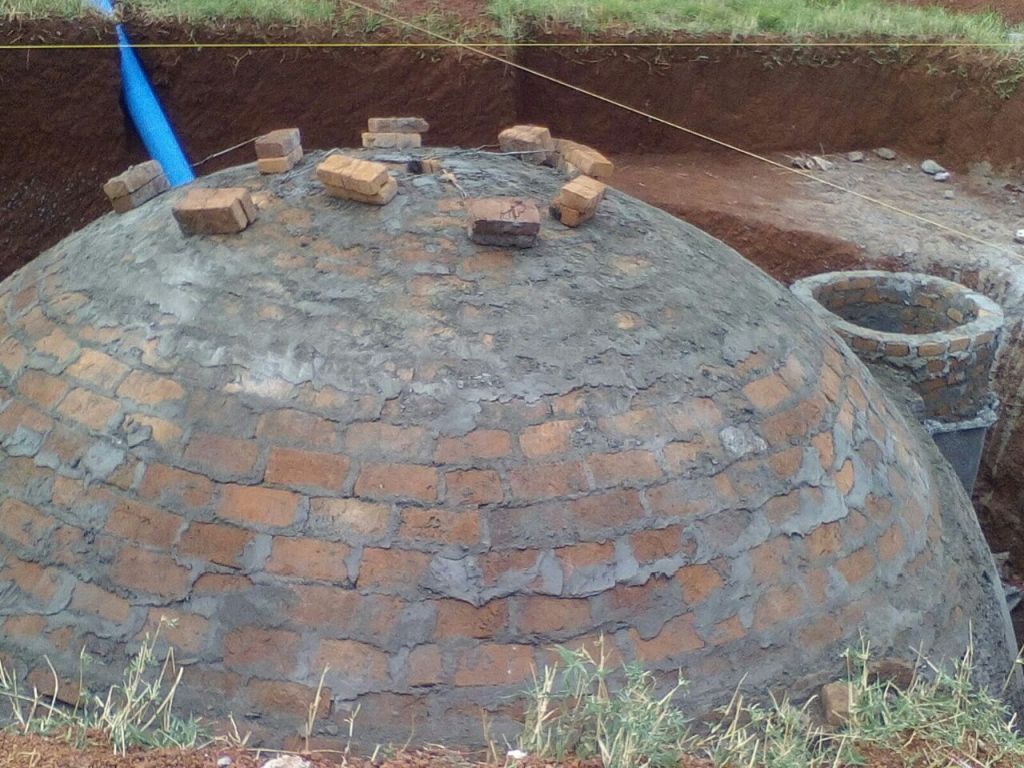 In 2016, three toilet facilities were built on the campus: one for girls 'dormitories, one for boys' dormitories, and one for classrooms, cafeterias and science laboratories. The buildings at the dormitories also have cabins for washing and showering. In addition to the toilets, underground fermenters were built, where the excrements are caught and fermented thus producing the gas methane, which is ideal for cooking. It is passed from the fermenters in underground pipes to the school kitchen and used for cooking in special large pots. The residence time of the excrements is long, so that disease germs or worm eggs are killed. The outlet, a clear, yellowish and odorless liquid, is piped to a container standing by the school garden and used for fertilization and irrigation. for vegetables and other foods which students grow throughout the year, according to the tradition of the country.
Overview of the individual project steps:
Construction of the toilet and washing facilities with connection to the water network (Welfare and Education Foundation)
Construction of three fermenters, connection to the toilets, pipeline for the outlet from the fermenters to the storage container at the school garden, installation of the gas pipes, installation of the cooking stoves in 2016 (Futura Foundation)
Official opening and handover to the government as operator of the school on October 20, 2016
We thank the Welfare and Education Foundation and the Futura Foundation for their financial support for this project.
Futura Foundation

FUTURA FOUNDATION

The Futura Foundation focuses on the education and health promotion of children and adolescents as well as disaster relief. The Foundation would like to improve the future conditions for children and adolescents, they are the future of our society.
Fürsorge- und Bildungsstiftung

FÜRSORGE-
UND BILDUNGS-
STIFTUNG

Fürsorge- und Bildungsstiftung grants funds to domestic and foreign organizations when projects and actions are in accordance with the Foundation goal. Thanks to Fürsorge- und Bildungsstiftung the water and school project of ECLAT Foundationen could be financed.