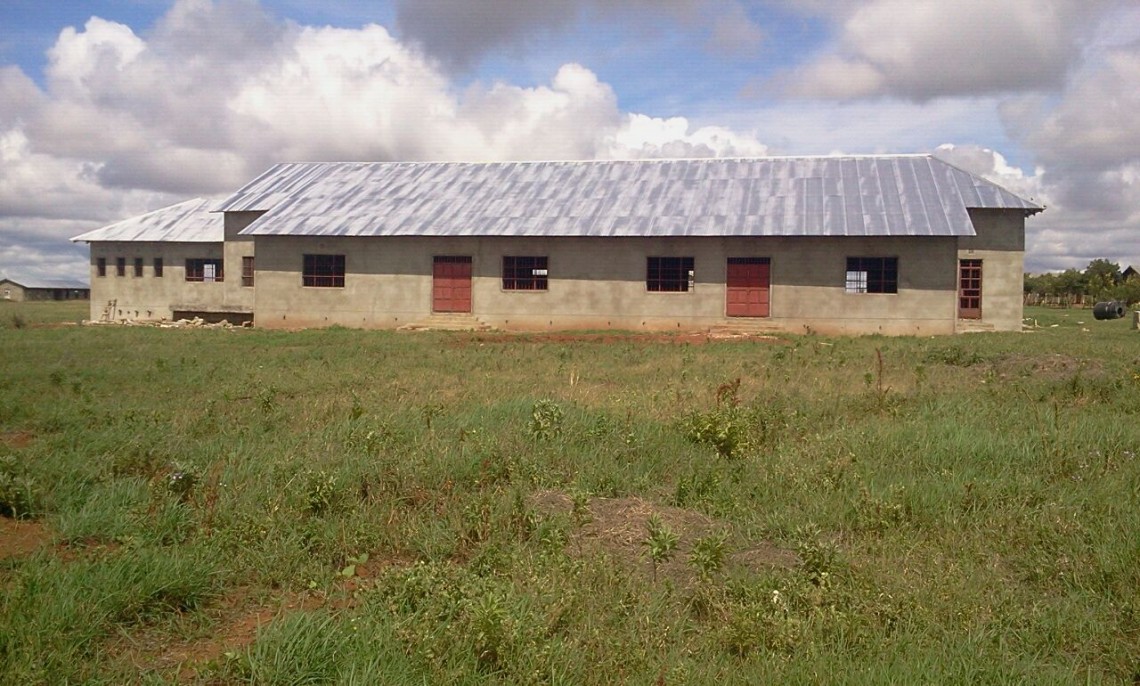 The graduation ceremony for the graduates of the secondary school in Emboreet took place on 20 October 2016 in the finished cafeteria, which will also serve as a multi-purpose hall in the coming years. Fresh and clean water flows from the taps in the kitchen next door, and the fermenters on the toilets supply biogas for cooking – instead of firewood, which is becoming increasingly scarce. All guests can sit on one of the 650 modern chairs, and there are plenty of tables for the canteen. And thanks to the loudspeaker system and the projector, speeches can be held as well as films been shown or the like. The graduation celebration is always the annual highlight of the school life. In addition to the students, their parents and relatives, senior representatives of local and national politics took part. "Guest of Honor" was once again the Regional Commis sioner of the Manyara region, Joel Bendera. But also the local population was present I considerable numbers, some participants had come on foot from distant villages to Emboreet.
As part of the celebration, the cafeteria with all the trimmings was officially handed over to the government as operator of the school. The corresponding documents were signed and solemnly presented. In addition to our gratitude for the financial support provided by our supporters, we have also pointed out that our German contribution does not absolve the Tanzanian government and the local community from the obligation to do their part in setting up the school. For example, the government has promised to build a girls 'dormitory in the coming years, and Tanzania National Parks has already begun construction of the school's administration building with the teachers' rooms.
Overview of the individual project steps:
Construction of the cafeteria with kitchen in 2015
Delivery of 650 modern, simple chairs and 100 tables from Germany and connection of the kitchen to the water network and biogas from the fermenters of the toilets in 2016
Official opening and handover to the government as operator of the school on October 20, 2016
We thank the Welfare and Education Foundation for the financial support of this project.
Fürsorge- und Bildungsstiftung

FÜRSORGE-
UND BILDUNGS-
STIFTUNG

Fürsorge- und Bildungsstiftung grants funds to domestic and foreign organizations when projects and actions are in accordance with the Foundation goal. Thanks to Fürsorge- und Bildungsstiftung the water and school project of ECLAT Foundationen could be financed.