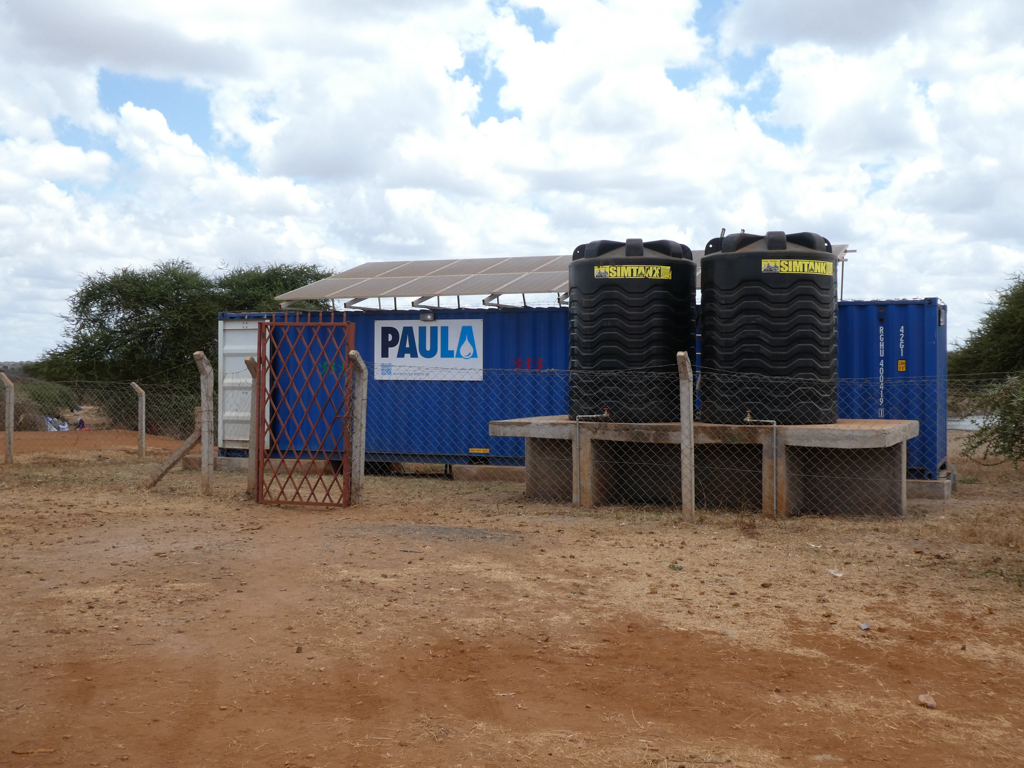 The PAULA water filtration plant was opened in early 2017 in the village of Sukuro. Since then, the villagers can get there clean and hygienic drinking water. After minor technical problems in the initial phase, the year 2018 was characterized by consequential damage from a major storm in January 2018, which caused the membranes to dry and dry out, requiring replacement of all 24 membrane packs during the year. Since in the meantime the water committee of the village has reliably taken over its task for the operation of the plant under the supervision of ECLAT, since then the village is supplied daily with fresh water.
We thank PAULA Water GmbH for the financial support of this project.
PAULA Water GmbH

PAULA Water GmbH

PAULA Water GmbH offers high efficient, sustainable water purification plants in different dimensions, which deliver hygienically safe drinking water to the population. The company's objective is to contribute to the improvement of the decentralised water supply in emerging and developing countries.