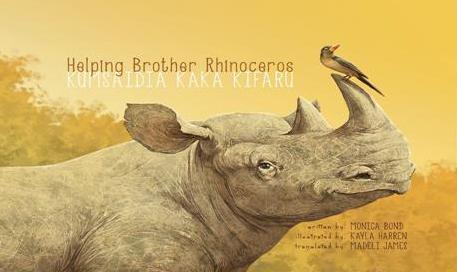 A few years ago, at a number of secondary schools east and west of the Tarangire National Park (including the secondary school in Emboreet), PAMS launched the educational project "Living in Harmony with Nature . We want to raise awareness of the importance of wildlife and the conservation of natural resources in the population. The "club" is very popular with the students. They learn the meaning of nature and animal protection, the planting of trees, and they visit the national parks. They learn to understand the relevant and most important environmental problems of their region. We had a very motivating conversation with the students of the Emboreet club some time ago. I had never experienced that students in Tanzania could see ecological backgrounds so clearly and analyze causes of environmental problems so well – a very encouraging development!
As in previous years, this was introduced in 2019 at three secondary schools in the Babati region west of Tarangire National Park and at three secondary schools in Simanjiro district east of the park this education project. More information can be found in Newsletter #18.
We thank DER Touristik and tier3 Solutions for the financial support of this project.
DER TOURISTIK FOUNDATION

DER TOURISTIK FOUNDATION

With approx 9,400 employees, 7.7 million guests and a global network of agencies, DER Touristik is present almost everywhere in the world. This global presence entails a responsibility towards the environment and people. With the initiative "DER Welt verpflichtet - DER Bildung ein Zuhause geben" DER Touristik is actively involved in environmental protection as well as in numerous social projects.
tier3 Solutions

TIER3 SOLUTIONS

Tier3 solutions GmbH performs ecological field studies under GLP standards, which are required for the registration of pesticides. With help of tier3 Solutions GmbH the project "Chili Pepper Fences" of the PAMS Foundation was realized.