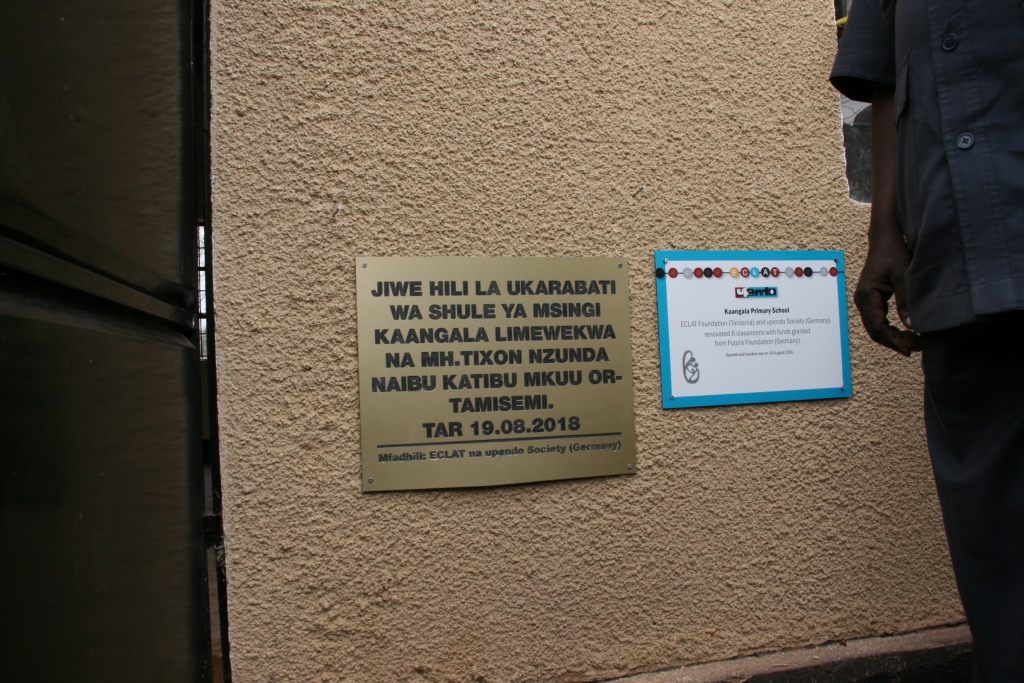 For the primary school in Kaangala following renovation tasks were executed:
Renovation of 6 classrooms and 2 teacher rooms
Repair of the rainwater collection system (gutters, water pipes and tank)
Purchase of 24 School benches, 13 tables and 11 chairs
Timeleine of all project tasks:
Construction time May – July 2018
Handover to the Government on August 19, 2018 – see Newsletter #17
We thank Futura Stiftung for the financial support of this project.
Futura Foundation

FUTURA FOUNDATION

The Futura Foundation focuses on the education and health promotion of children and adolescents as well as disaster relief. The Foundation would like to improve the future conditions for children and adolescents, they are the future of our society.