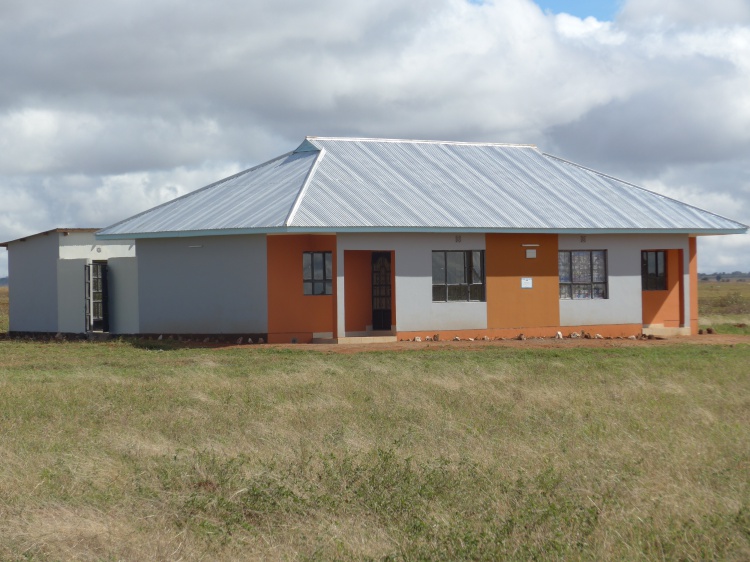 As a boarding school, the secondary school in Emboreet is located secluded outside the village. In the surrounding villages, it is difficult for the teachers to find accommodation for themselves and their families, as there are no rental apartments or something similar. On the other hand, the students should actually be supervised and looked after in the afternoons in the school. Therefore, homes for teachers belong to the basic facilities of a secondary school. Therefore, we have already started the construction of a double residential house for teachers at the beginning of 2015, so that at least some of the teachers are constantly present on the school grounds. During our visit to Emboreet in February 2015, we were amazed to find on the grounds of the school a brand new residential building built by the state within just a few months. The school principal had already moved into the house shortly before. A clear sign that the state is fulfilling its promise to participate in the construction of the school.
Overview of the individual project steps:
Construction of a double house for two teachers and their families in 2015
Official opening and handover to the government as operator of the school on 13 November 2015
We thank Fürsorge- und Bildungsstiftung for financing this project.
Fürsorge- und Bildungsstiftung

FÜRSORGE-
UND BILDUNGS-
STIFTUNG

Fürsorge- und Bildungsstiftung grants funds to domestic and foreign organizations when projects and actions are in accordance with the Foundation goal. Thanks to Fürsorge- und Bildungsstiftung the water and school project of ECLAT Foundationen could be financed.