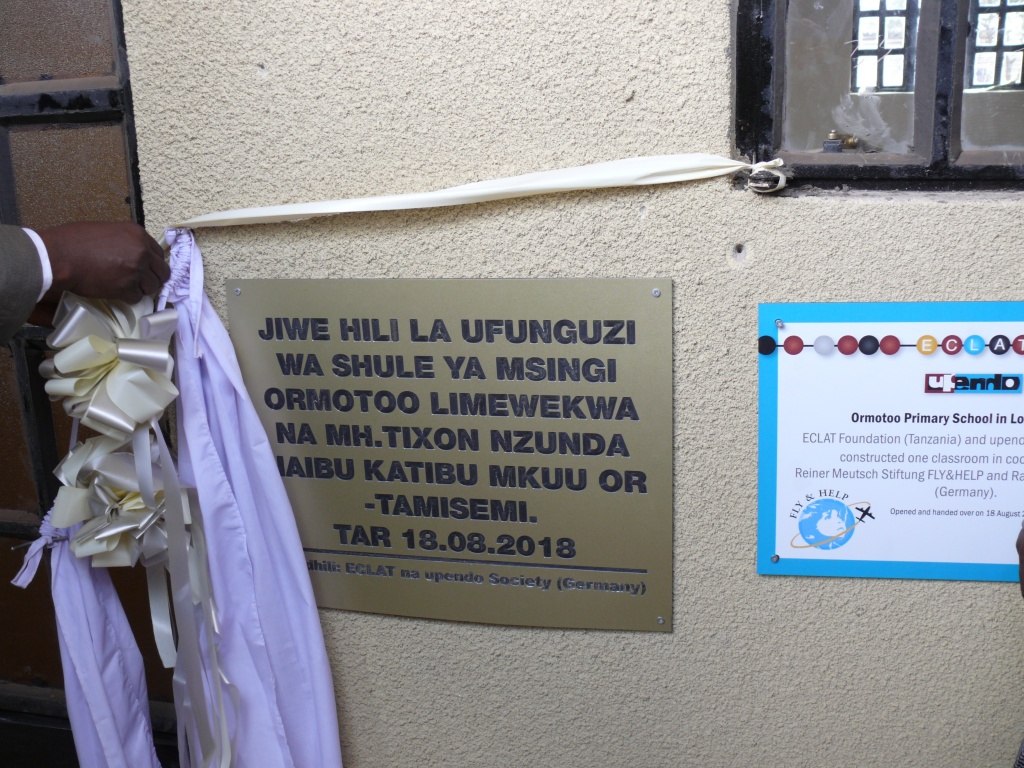 Overview of the individual project tasks of the construction of the new satellite primary school in Loiborsoit:
Completion of 5 classrooms and 2 teacher rooms for which the village community had laid the foundations
Construction of 2 more Classrooms and a staff room
Construction of 2 toilet facilities
Purchase of 176 school books
Purchase of teaching material (booklets, pens, sharpeners, etc.)
Timeline:
Construction period February – July 2018
Handover to the government on August 18, 2018 – see Newsletter #17
We thank FLY&HELP for the financial support of this project.
FLY & HELP

FLY & HELP

The main objective of our foundation "Reiner Meutsch Stiftung FLY & HELP"is the promotion of education. With the help of donations new schools are build in developing countries. FLY & HELP supports the projects of upendo.