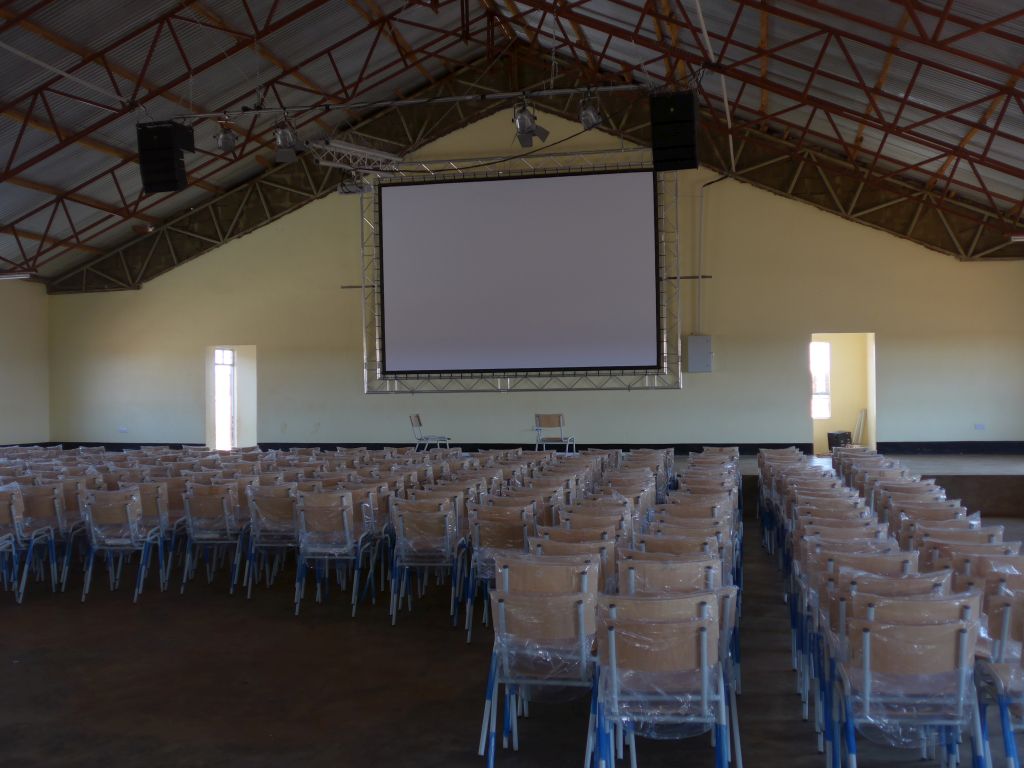 Also in Tanzania you will need a loudspeaker, a beamer and film projector for small and large events at a school. The cafeteria as the largest building of the school in Emboreet is particularly suitable for this: in the foreseeable future, it will also be used as an auditorium. Therefore, we installed a loudspeaker system under the ceiling, as well as a beamer, by which films can now be shown on a large screen – facilities which are used during major events such as the graduation ceremonies but also the teachers like to use for training purposes.
Overview of the individual project steps:
Delivery of technical equipment from Germany and its assembly in the school canteen in 2016
Official opening and handover to the government as operator of the school on October 20, 2016
We thank the Welfare and Education Foundation for the financial support of this project.
Fürsorge- und Bildungsstiftung

FÜRSORGE-
UND BILDUNGS-
STIFTUNG

Fürsorge- und Bildungsstiftung grants funds to domestic and foreign organizations when projects and actions are in accordance with the Foundation goal. Thanks to Fürsorge- und Bildungsstiftung the water and school project of ECLAT Foundationen could be financed.